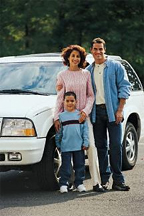 Get A Quote
Auto
Homeowners
Let Us Help
Buying car insurance can be tricky.
A basic and least expensive policy probably won't cover your needs properly.
Let us help you determine what coverages are right for you.
We have over 20 years of experience doing just that for thousands of our customers.
Auto
A few minutes may save you several hundred dollars per year on your Massachusetts Auto Insurance!
Call us at 508-852-6600 and start saving.
Or if you prefer, you can fax or email us a copy of your auto insurance declaration page. Our fax is 508-853-2667. Our email is chrismccall@mccallinsurance.com. Be sure to include your name, license number and date of birth, and a phone number where we can reach you.
Accident Forgiveness
Peerless Insurance Company announces 'accident forgiveness' for its qualified customers. Points from the first at-fault accident will be forgiven. This can result in savings of hundreds or even thousands of dollars.
Frequently Asked Questions